New Addition to the Sunshine Kids Preschool Playground! A new Communication Board was installed recently at Sunshine Kid s Preschool. It gives children another way to communicate with teachers and their peers by pointing at pictures of activities or letters and numbers. A special thank you to Immense Imagery for designing the board, Optimist Printers for printing it onto a sturdy, weatherproof board and Mid Columbia Children's Council for installing it on the playground.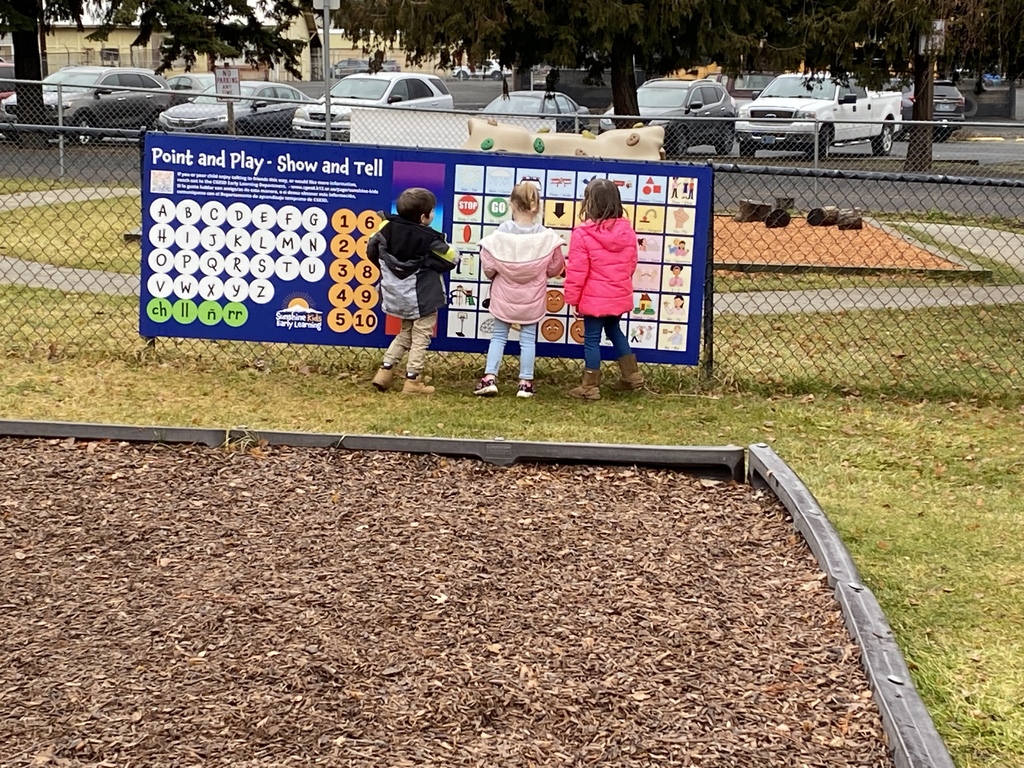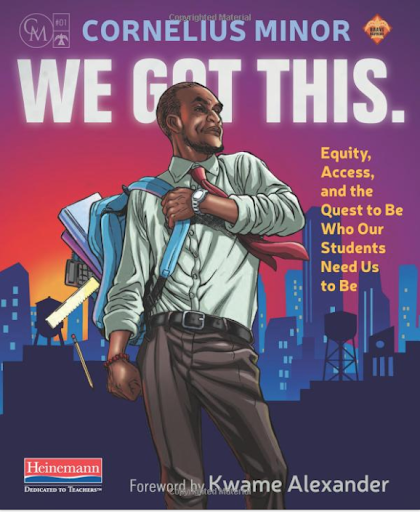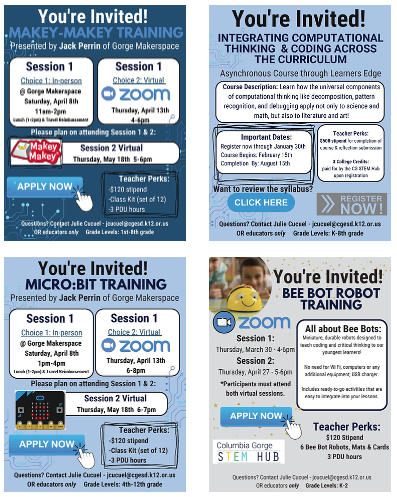 Winter closure: CGESD Offices will be closed December 17 - January 2nd for winter break. Some staff will be working remotely, but most will be off during this time.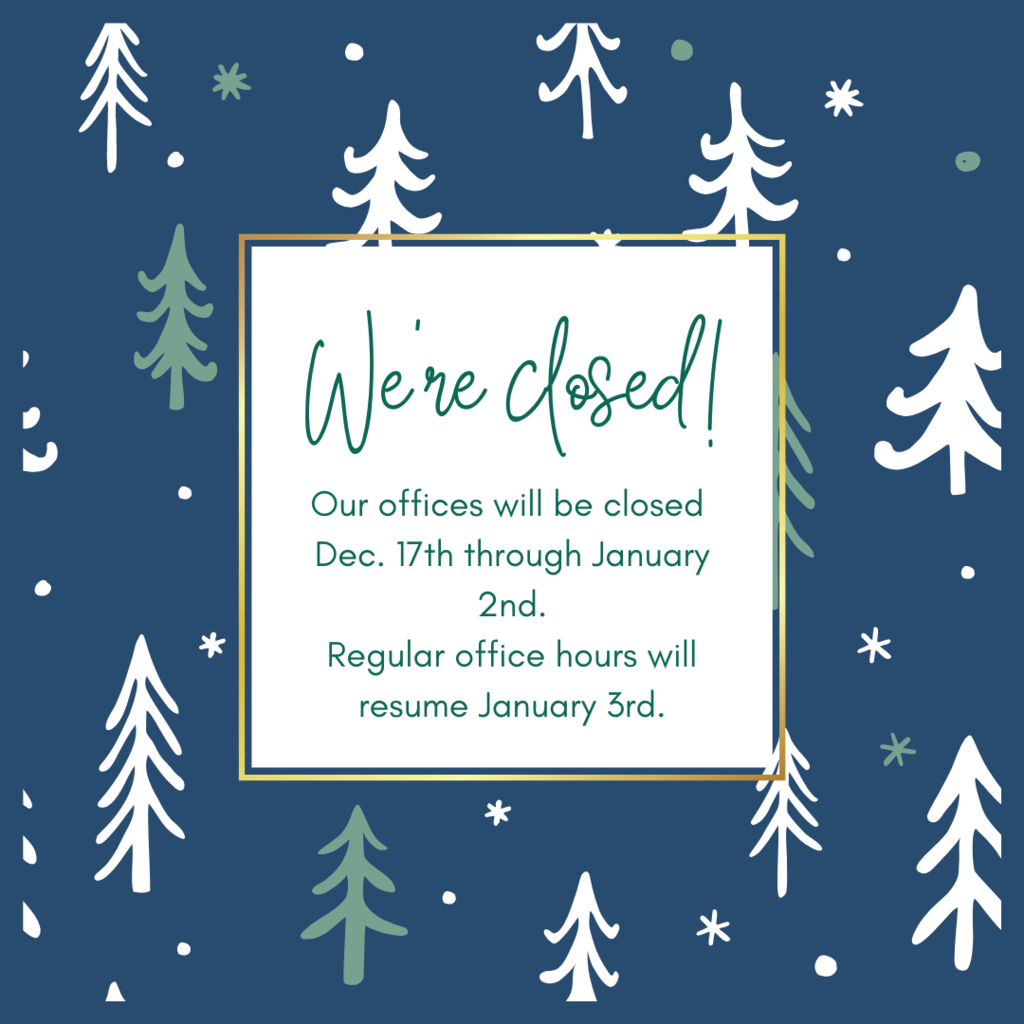 CGESD closure on Friday, 12/9/22. Due to continuing winter weather conditions, CGESD offices will be closed.

Update: CGESD is closed on 12/6 due to inclement weather. Staff assigned to Hood River CSD are on a 2-hour delay.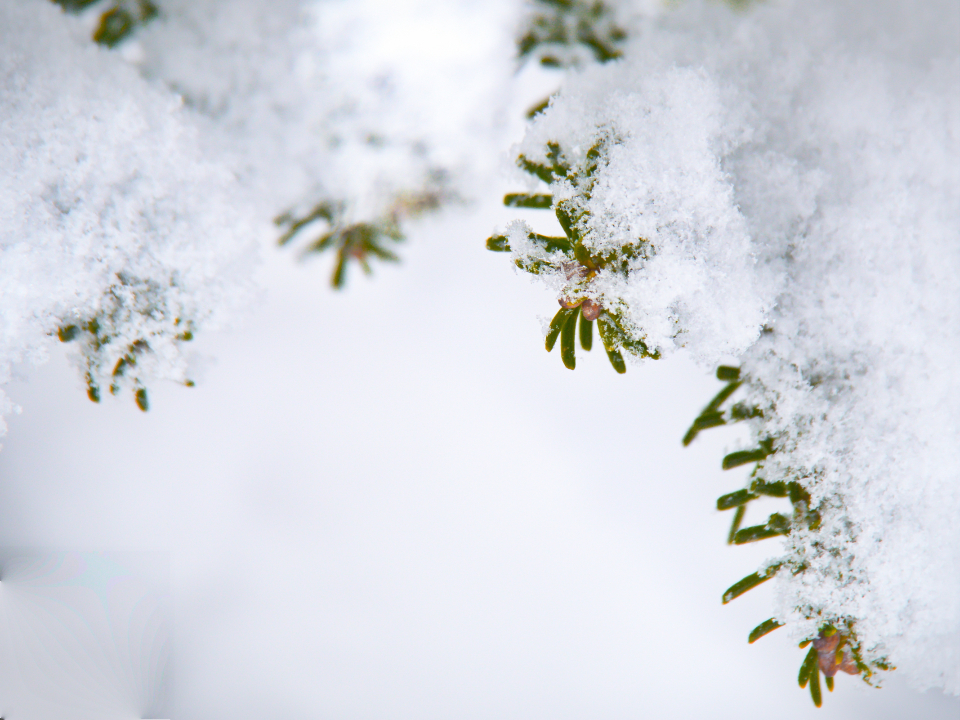 2-hour delay on Monday, December 5th - CGESD will be operating on a 2-hour delayed start due to inclement weather.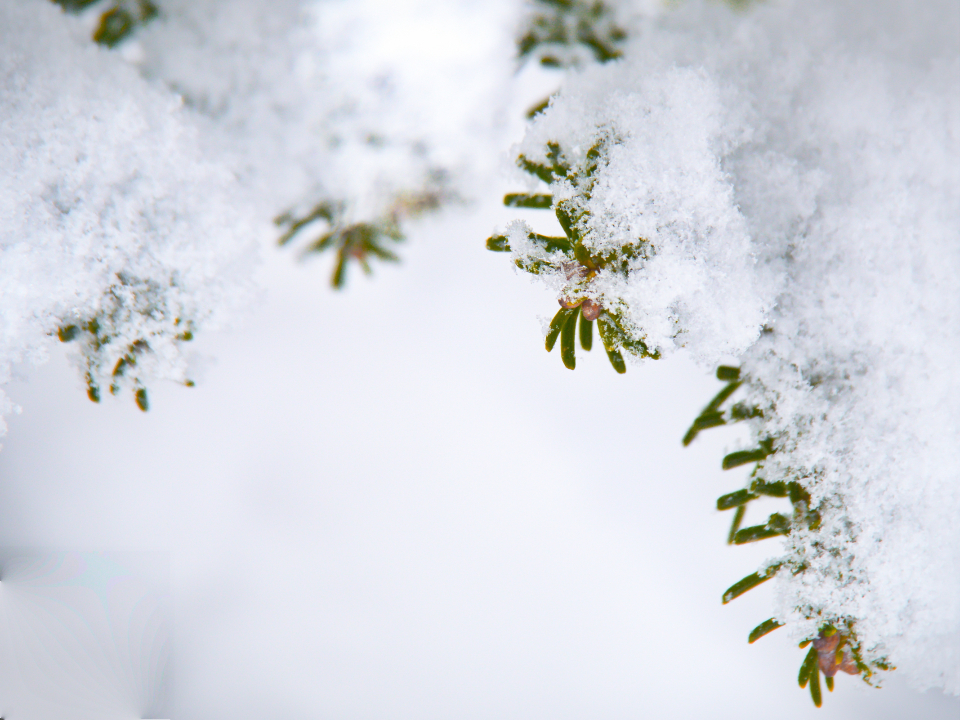 Interested in teaching STEAM (Science, Technology, Engineering, Art, and Math) to Elementary students in The Dalles? Dry Hollow Elementary is hiring a full time STEM/ARTS teacher! Job description and application here:
https://nwasco.tedk12.com/hire/ViewJob.aspx?JobID=8090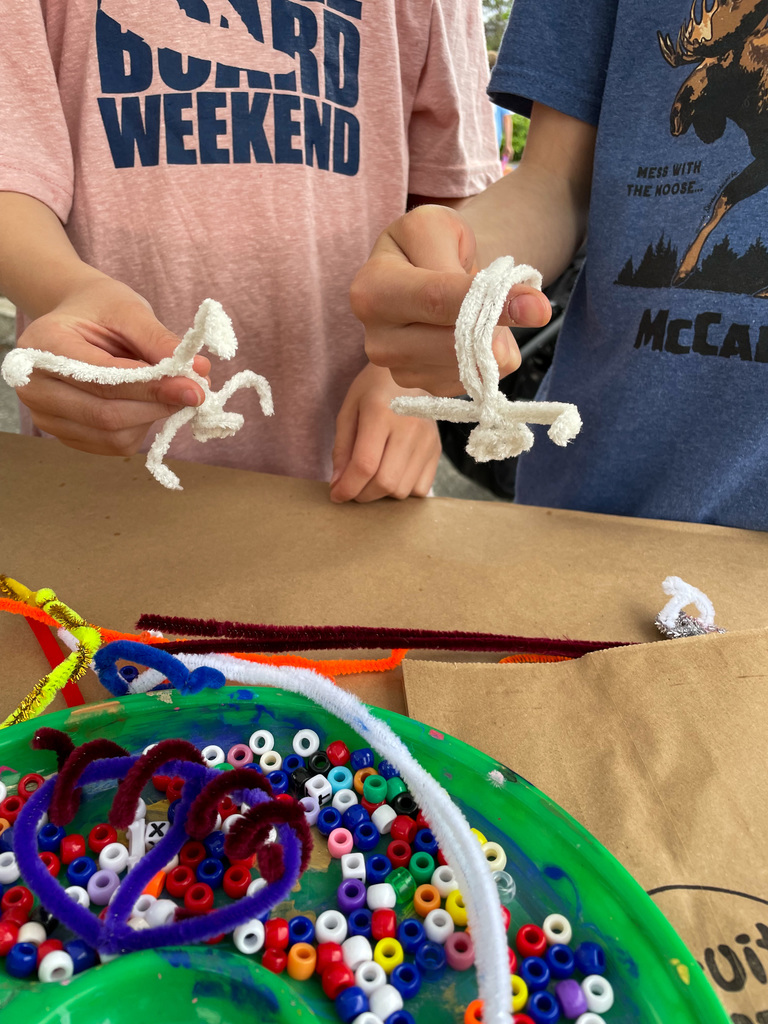 Oregon Community Summer Grant Program Request for Proposals Information is now live! See our News Feed for More Information.

NOTICE OF BUDGET COMMITTEE MEETING A public meeting of the Budget Committee of the Columbia Gorge Education Service District, Wasco and Hood River Counties, State of Oregon, to discuss the budget for the fiscal year July 1, 2022, to June 30, 2023, will be held on May 4, 2022, at 7:00 p.m. This meeting will be held electronically and in person. The purpose of the meeting is to receive the budget message and to receive comment from the public on the budget. This is a public meeting where deliberation of the Budget Committee will take place. Any person may provide comments on the proposed programs to the Budget committee Public comment will be taken in written format, and during the meeting. Written comments received by 5 p.m. on May 3, 2022, will be read during the public comment section of the meeting on May 4, 2022. Comments during the meeting will be taken during the public comment section of the meeting on May 4, 2022. Comments, both written and live, will be subject to a three-minute limit per community member. To schedule public comment, please provide your name, telephone number, and address to the district via telephone message at 541-298-5155, or email to
svallie@cgesd.k12.or.us
. A copy of the budget document may be inspected online at
www.cgesd.k12.or.us
, or obtained by mail, on or after May 4, 2022, via email request to
jcampos@cgesd.k12.or.us
. Notice of this publication is also posted at
www.cgesd.k12.or.us
. Location: Columbia Gorge ESD Board Room 400 East Scenic Drive, Building 2, Room 2.221 Join Zoom Meeting -
https://us06web.zoom.us/j/82268867841
Meeting ID: 822 6886 7841 - Passcode: 474349

The OSBA Listening Session for Tonight has been Cancelled.

Monday, April 11th - Due to the unusual weather we are experiencing today, our offices will be closed.

Wednesday, April 6th GorgeNet and CenturyLink are still working on resolving our phone outage. Their technician was re-dispatched this morning and is working on repairs. We hope to have service restored soon. We can still be reached via email, and will respond to you as soon as we can.

The Columbia Gorge ESD will be Closed the Week of March 21st for Spring Break! Regular hours will resume on Monday, March 28th.

Columbia Gorge Community College will not be lifting the indoor mask requirement when the State does on March 11th. CGCC intends to lift the requirement, instead, at the end of their Winter Term on March 26th. They are asking all tenants and guests to continue wearing masks while in common areas of campus buildings through Friday, March 25th.

In Observation of Presidents' Day, our offices will be closed on Monday, On February 21st 2022.

The Columbia Gorge ESD Offices, and Programs, will be closed on Monday, January 17th, in observance of Martin Luther King, Jr. Day.

Friday, January 7th - Our offices, and programs, will again be closed due to the continued winter weather and unsafe travel conditions in our area. We apologize for any inconvenience the closures may have caused this week and look forward to resuming normal operations soon.